Fine dining enthusiasts will marvel at Madrid's highly impressive array of traditional dishes. You simply cannot visit the city without savouring mouth-watering, traditional Madrid food.
But we know that people don't just choose to stay at our 5-star hotel in Madrid for the incredible service we provide and our illustrious history; they also want to immerse themselves in the beating heart of the city, indulge in our tongue-tickling delicacies and experience our culture and customs first hand.
Madrid offers culinary delights from across the world, catering for all taste buds and occasions, but if you're looking for the ultimate, authentic Madrilenean experience, which means savouring the city's finest flavours, then you must try at least one of the eight dishes in our traditional Madrid food selection.
Cocido Madrileño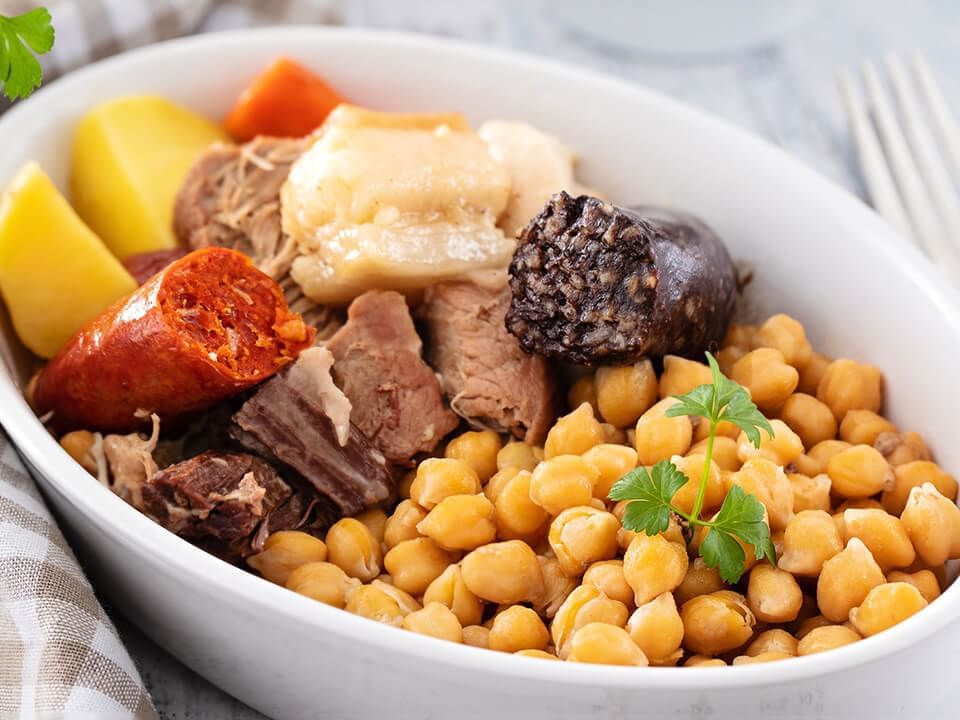 Once a staple of the poor, this stew is now a highly symbolic representation of Madrilenean tradition, having quickly gained popularity through its signature dish status in many restaurants.
Typically a winter dish, the rather peculiar and almost-ritual like way of serving this stew is fascinating to say the least.
Cocido Madrileño contains three main ingredients: caldo (clear stock rich in meaty juices); chickpeas, vegetables and potatoes; and various hot and cold meats. According to tradition, all the ingredients must be served separately. This is known as "vuelco," which means "tipping" or "emptying out."
Callos a la Madrileña
Another typical winter delicacy, Callos a la Madrileña is a tripe, ham, chorizo, and morcilla (blood sausage) broth. It's served in a tapas dish and goes down very nicely with a beer or a few glasses of wine.
Although callos may not sound very appealing to those who aren't used to eating this sort of thing – it is essentially stewed beef tripe – it's absolutely delicious. In Madrid, callos is typically served hot in a clay saucepan with chorizo and morcilla slices and ham pieces.
Bocadillo de Calamares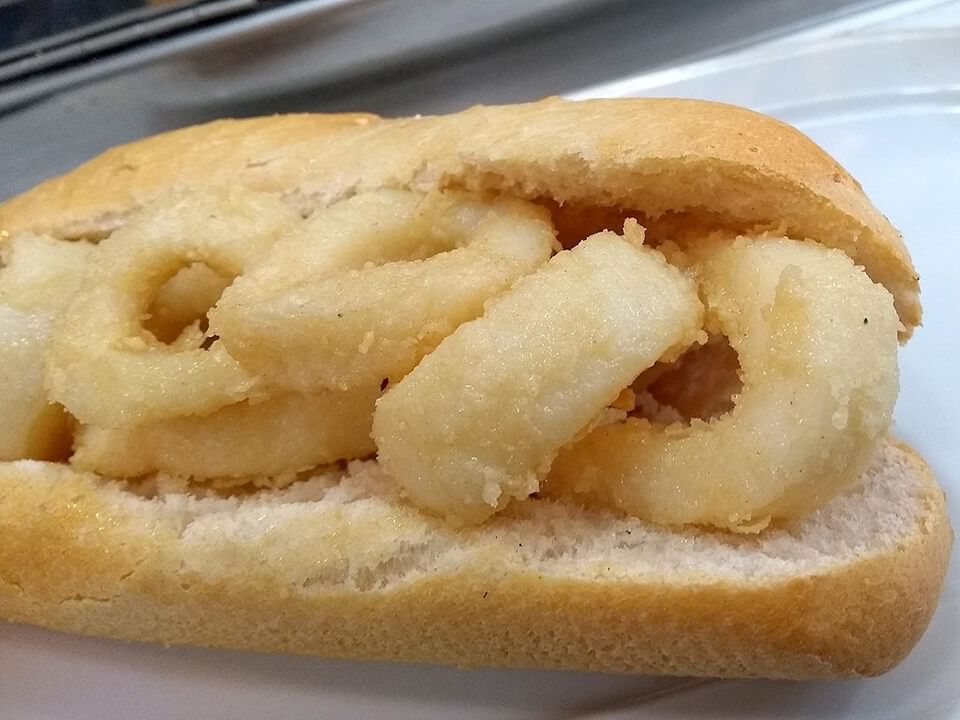 Albeit one of the most basic dishes on our menu, this squid sandwich is one of the most iconic in Madrilenean cuisine. It's so popular that restaurants all over Madrid claim to make the best Bocadillo de Calamares. To round off your Madrid experience, we recommend a morning stroll to Plaza Mayor, where you can savour a tantalisingly tasty Bocadillos de Calamares at one of the local eateries and wash it down with a glass of the finest traditional vermouth.
Huevos estrellados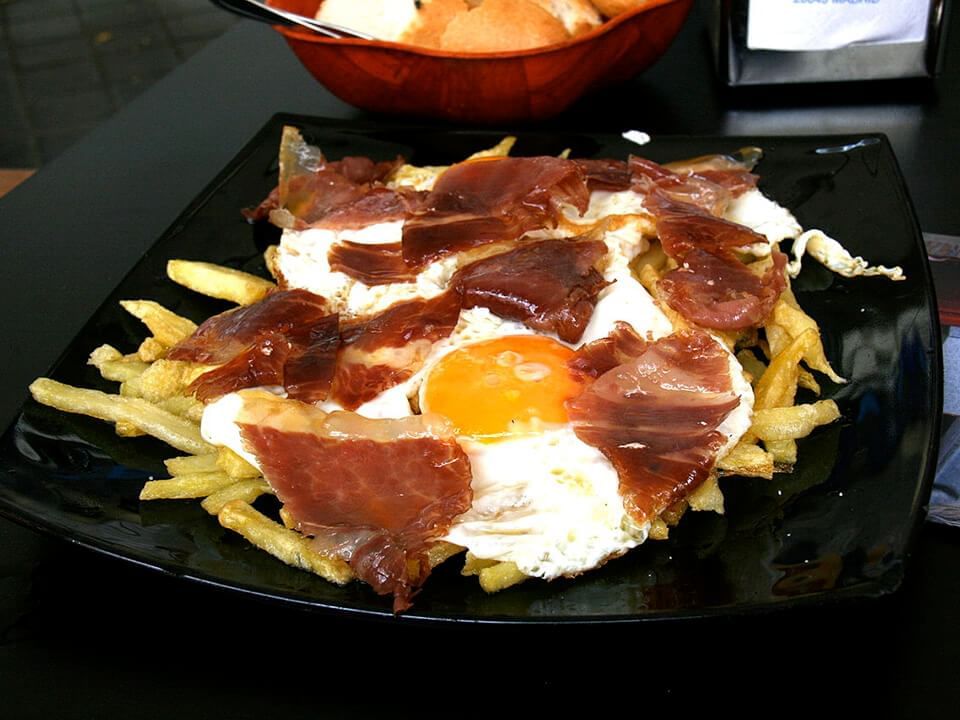 Also known as "Huevos Rotos," Huevos estrellados is an extremely popular meal and tapas dish. It consists of a large portion of French fries or crisps served with other delicacies, such as chorizo, peppers, ham, gulas (surimi elvers, i.e. minced baby eel meat), and topped with fried eggs.
When eating this dish, you would normally "break" the eggs and mix all its ingredients together to combine all its flavours.
Entresijos and Gallinejas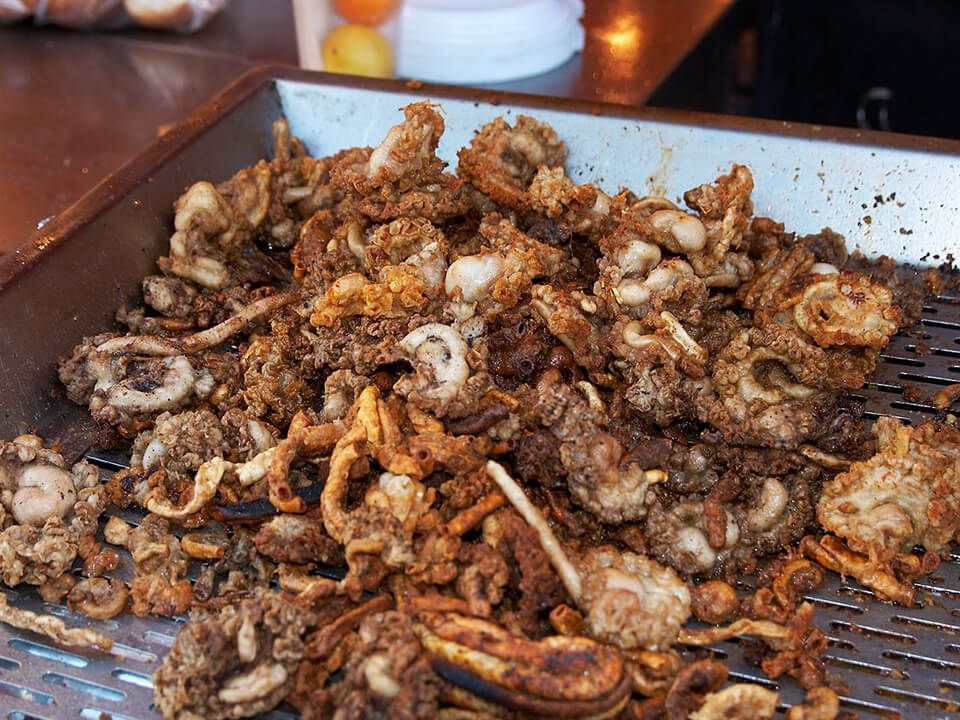 Traditional Madrid food that hands offal the starring role. Gallinejas are the fried tripe of various animals, particularly chickens and sheep, while Entresijos, which are otherwise known as mesentery, are small folds of the peritoneum found close to the intestines.
This dish became popular in the 19th century when the Legazpi slaughterhouse, which is now an arts centre, gave meat discards to those who needed them. Many people started to fry the entresijos and gallinejas and sell them in the streets of Madrid, where they soon gained popularity.
They are mainly eaten at Madrilenean festivals, such as Paloma, San Cayetano and San Isidro.
Oreja and Morro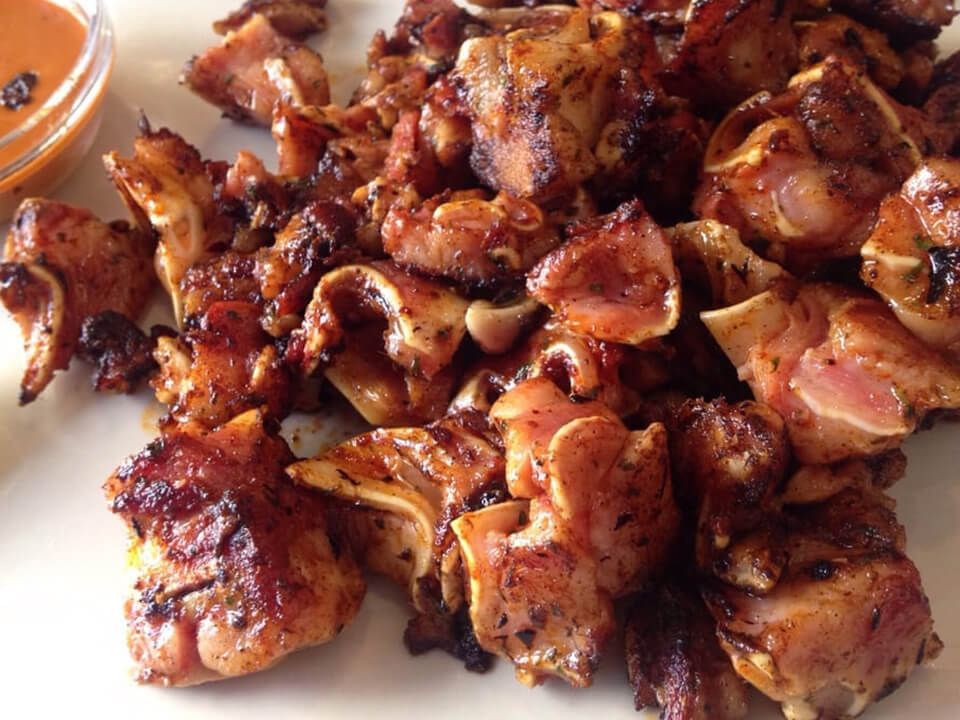 You can get orejas and morros (pigs' ears and snouts) in most traditional Madrilenean restaurants. They are usually grilled or stewed and boast a rather peculiar, but intriguing texture.
In Madrid, you would normally find them served as a tapas dish topped with a garlic sauce and a paprika, olive oil and garlic dressing, while people in other parts of Spain would normally eat them with a tomato-based sauce.
Churros with Chocolate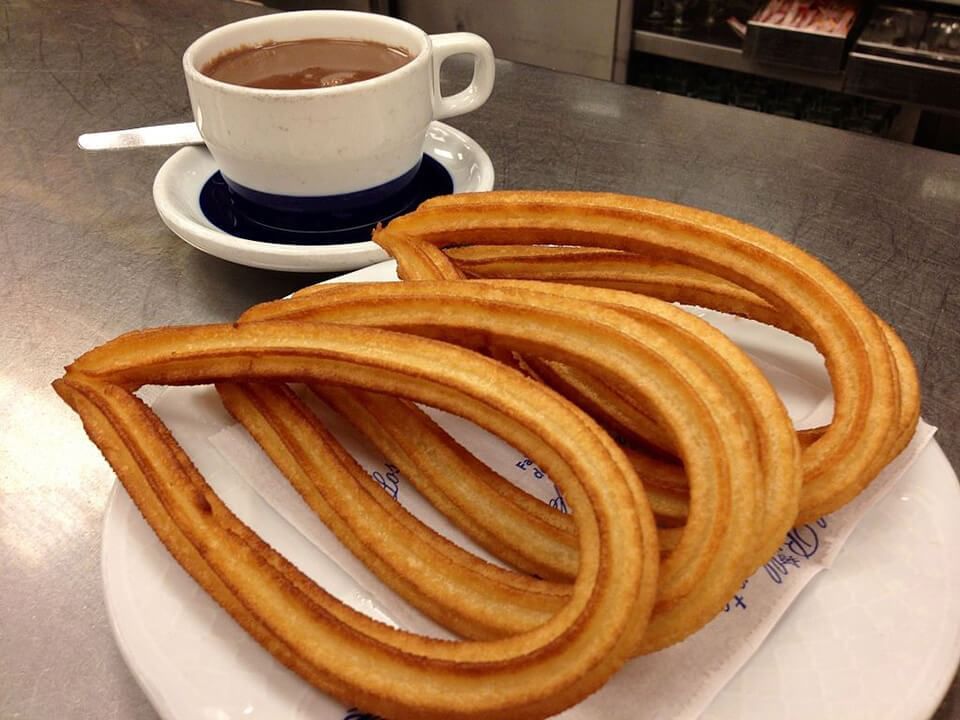 Churros with Chocolate are the ultimate Madrilenean snack and desert. Those who love this tasty treat must visit Madrid's famous San Ginés Chocolate Shop. Founded in 1984, this store sells this delectable delicacy all day long.
Caracoles a la Madrileña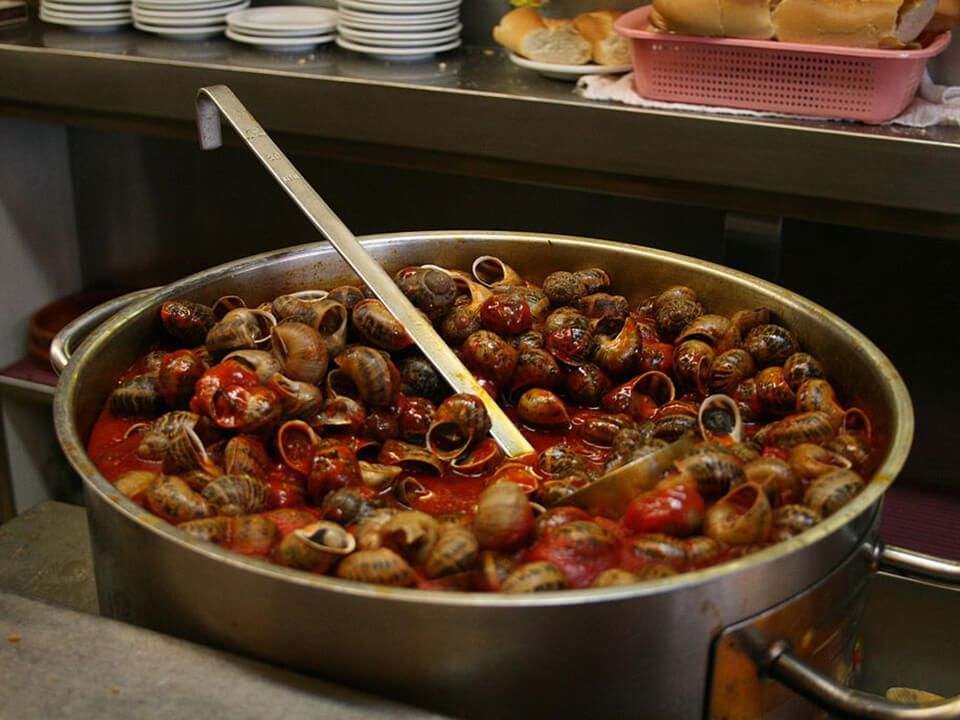 Caracoles (snails) are eaten in many Spanish regions, but Madrid-style snails are slowly stewed in a luscious tomato-based sauce and served with chorizo and Serrano ham pieces. The contrast between the different flavours will leave you astounded.
We hope you enjoy our wonderful dishes. At the Gran Hotel Inglés, we do everything we can to make your stay unforgettable and to help you discover the culture, tastes and best-kept secrets of our beloved city. Remember that you can also enjoy the very best Mediterranean dishes in Madrid at our restaurant Casa Lobo. Bask in the delight of our culinary craftsmanship.