According to the experts, life is a lot like jazz… it's best when you improvise… Improvise a weekend in Madrid and visit the best jazz halls in the capital. You are guaranteed a unique experience!
The finest Spanish and international artists and bands have made their appearance on the stages of the capital. Improvisation and hypnotic rhythms: such are the hallmarks of music that never goes out of fashion.
Enjoy the magic of live jazz. We suggest that you stay at our luxury 5-star hotel in Madrid, the Gran Hotel Inglés. Located right in the heart of the Barrio de las Letras district, it makes the perfect base for sampling Madrid's premier jazz venues.
To simplify your stay, we've put together a map showing the jazz venues, enabling you to reach them without difficulty.
If tempted by the prospect of the capital's music at its most authentic, use Saturday night to sample the city's finest tapas on offer at our restaurant Casa Lobo, or at any of the district's eateries, and check out one of the following jazz venues.
Café Central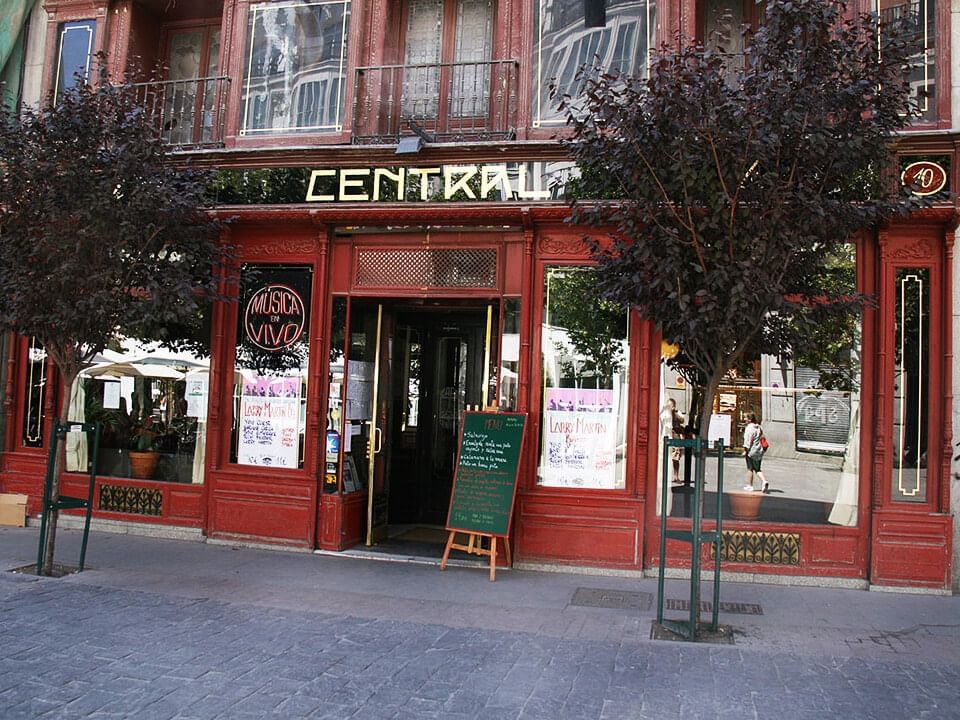 El Café Central is one of the most legendary live music halls, which is very close to Plaza de Santa Ana, in the well known Plaza del Ángel, Number 10. Such is its popularity that in 2016 the famous British newspaper The Guardian included it in its list of the 10 best jazz clubs in Europe.
It's been going for more than 40 years, during which time such celebrated artists as Randy Weston, Bob Sands and the Spanish musician Pedro Iturralde have graced its stage. It boasts a singular ambience, a venue where the atmosphere imbues every note.
It's difficult to find a table on the same day, so it's necessary to book in advance. Normally they stage a live concert daily, but with the coronavirus restrictions this has been modified to once every two days.
The venue offers a wide menu including coffee, gin and tonic and a variety of dishes to keep hunger pangs at bay, including potato wedges with salsa and their special beefburger. Do not expect swift and streamlined service: it's rather slow and sometimes you'll have to go to the bar to pick up drinks and take them back to the high stone tables.
This however is the magic of the place, a jazz venue at its most authentic. The concert programme is available here.
El Junco Live Music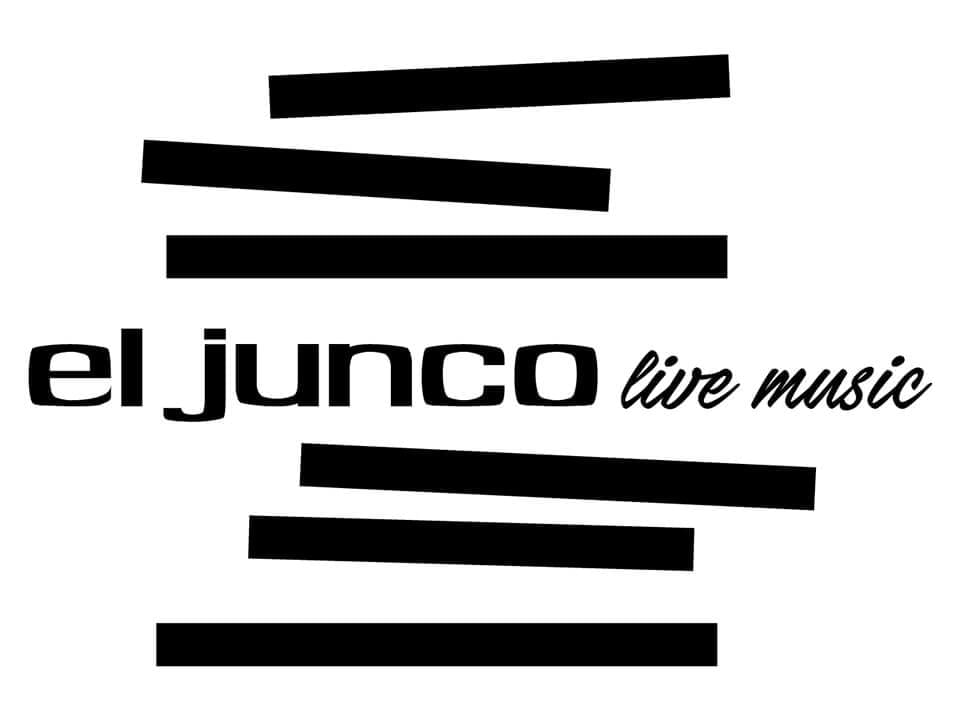 In Plaza de Santa Bárbara, we can find El Junco. It is a small hall but it has three differentiated spaces: bar, concerts and an area for long drinks. It offers Jazz performances each day and has Jam Sessions on Tuesdays and Thursdays. On Fridays, Saturdays and nights preceding public holidays, this venue has a €10 entrance charge, which includes a drink. It constitutes a temple to jazz in all its guises, and showcases emerging bands and local artists but also well-established groups. Spirits are priced at €9 and beers at €6.
The venue channels the spirit of New Orleans, with an atmosphere as sophisticated as it is disreputable, given that it finds a place for all manner of characters among its clientele. A legendary venue for enjoying live jazz.
Bogui Jazz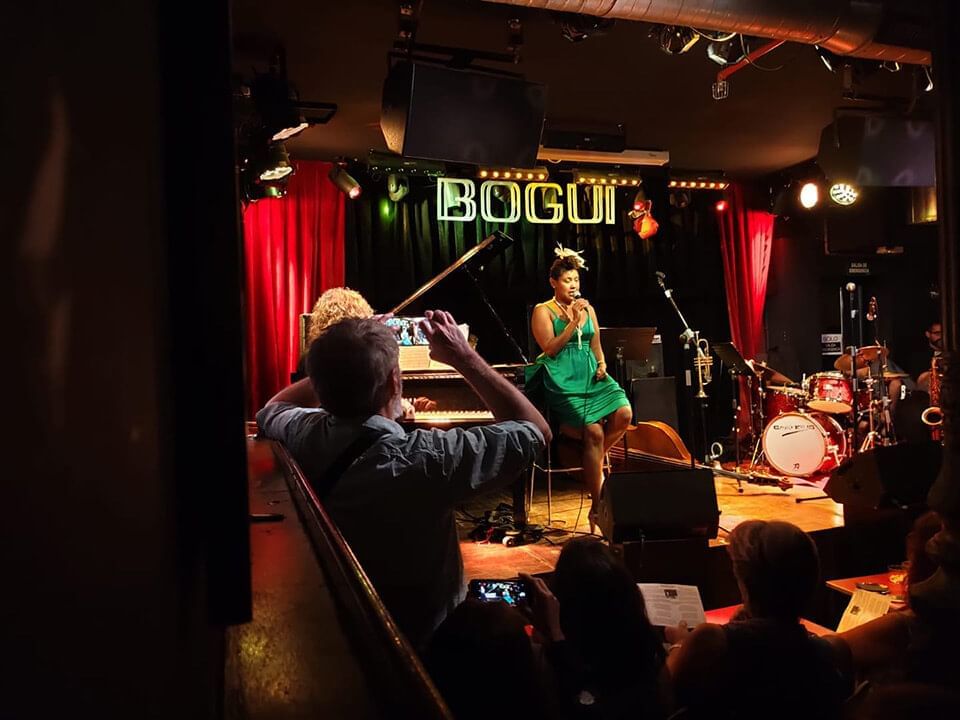 Bogui Jazz is tucked away in Calle Barquillo in Madrid, in the well-known district of Chueca. The venue is renowned for its lovingly-tended musical selection, featuring both Spanish and international artists, and an unbeatable atmosphere.
The venue is on the small side and can even become uncomfortable owing to the proximity of its tables, but the music ensures this is soon forgotten. Indeed, the lack of space lends it even greater charm, because the proximity to the stage turns it into a byword for intimacy.
Sala Clamores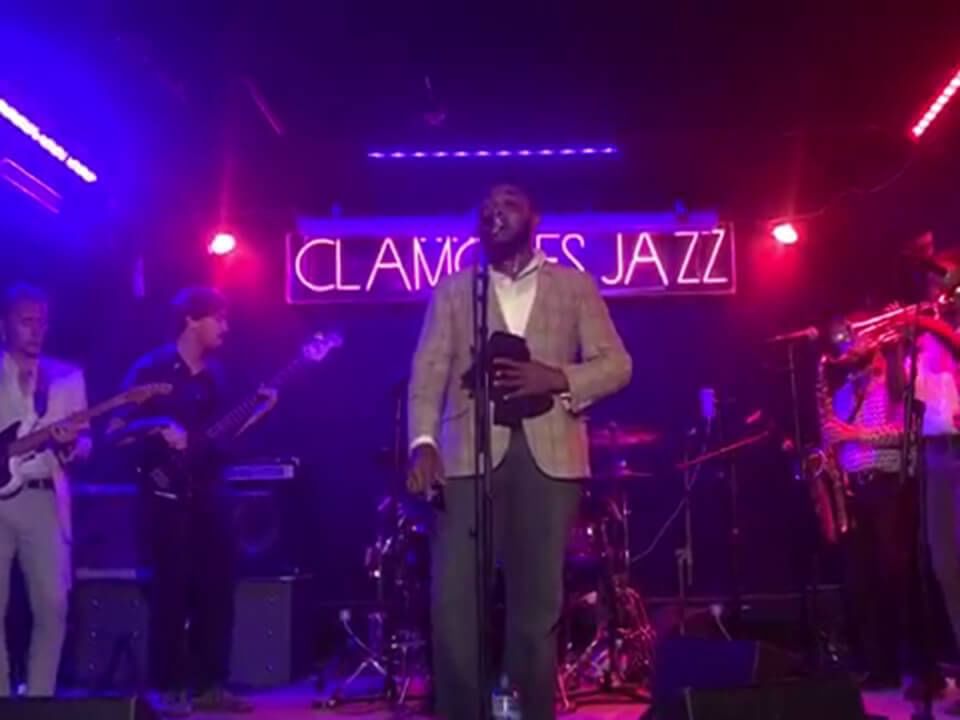 Sala Clamores remains open until the early hours every day of the week. Located in Calle de Alburquerque, the venue has been open since 1979.
Here you'll be able to enjoy concerts exemplifying all strands of the genre, ranging from traditional jazz through to jazz fusion and Latin jazz. This is a good bet if you're looking for outstanding venues in Madrid.
It's necessary to book to attend concerts. The entrance charge varies depending on the group and the day, but ranges between €12 and €18. Notable for its friendly and attentive staff and fast service, it offers a menu of drinks and snacks.
Jazz Bar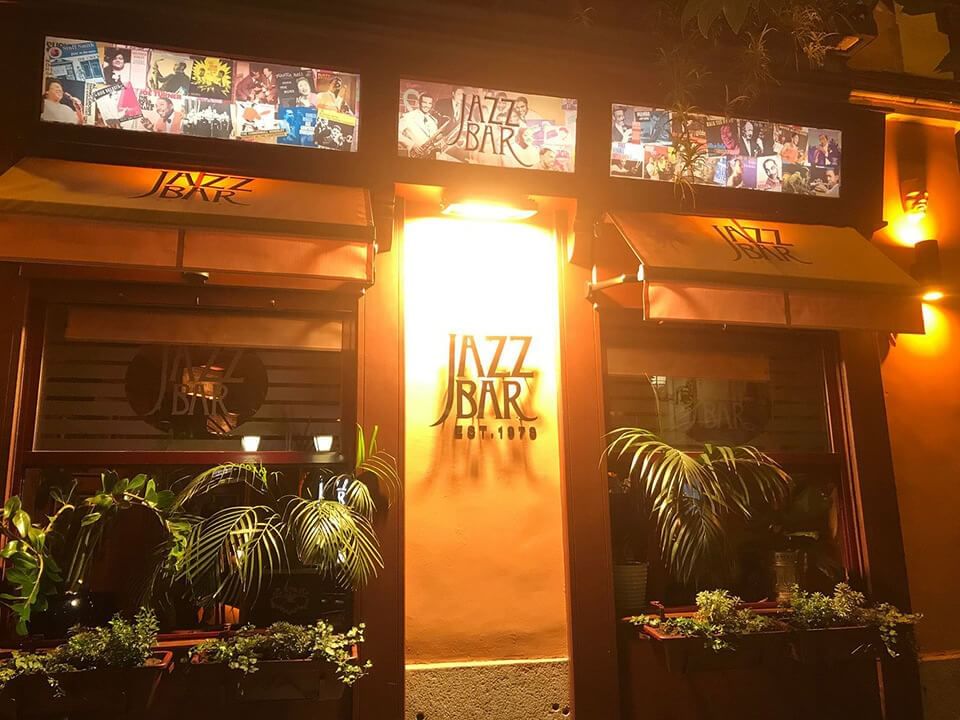 The Jazz Bar, located in the Barrio de Las Letras district, is a legendary venue that has become a favourite place for lovers of jazz and swing. Although small, it is endowed with a truly authentic atmosphere.
While revelling in the live music you can sample some of its popular and flavourful cocktails. It can be difficult finding a table owing to the venue's small size, but it's well worth the wait.
Café Berlín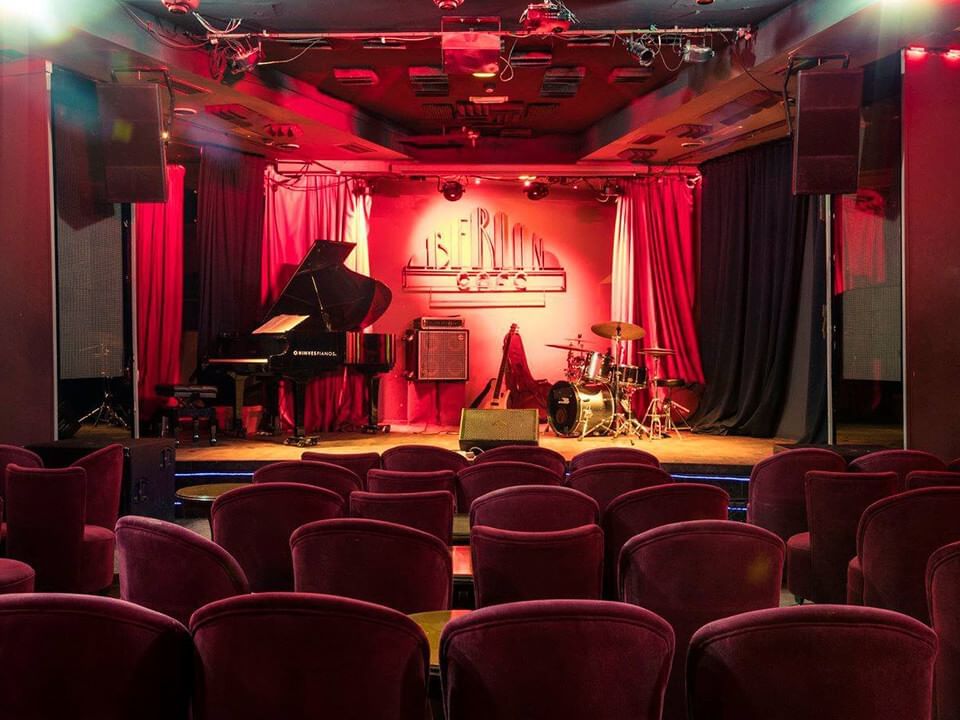 Café Berlín, which is tucked away in Calle Costanilla de los Ángeles, is notable for its comfortable red sofas, tempting patrons to relax and revel in live music.
It does not specialise exclusively in jazz, showcasing as it does other musical genres, but it's a very highly-rated option by users of TripAdvisor. A venue with a firm commitment to culture and a carefully-tended ambience.
The acoustics are excellent and it boasts an area where customers can stand while enjoying a drink. A good concert venue in the centre of Madrid that has become a veritable classic. It's necessary to book in advance, especially at weekends. Entrance prices start at €12 and go up to €20.
The perfect plan is in Madrid, whether it is romantic, with friends or family. From the Gran Hotel Inglés, we like to offer our guests different plans full of local culture. This March, get out of the rut in Madrid. And remember, jazz is heard from your feet and not from your brain. Don't think, just let yourself get carried away by the rhythm.
If you'd like to discover more irresistible ideas for enjoying the capital, you may be interested in flamenco shows in Madrid and luxury activities in Madrid, all of them suggested by Gran Hotel Inglés, Madrid's 5-star hotel. We look forward to seeing you!