Visit Madrid with your four-legged best friend
Do not give up on luxury and let your pet enjoy it at no cost thanks to the pet friendly policy of Gran Hotel Inglés.
Live an unforgettable experience with your pet in Madrid. Our hotel, located in the barrio de Las Letras, offers a guide of recommendations and places for you and your pet to enjoy the city without any problem and at the order of the day.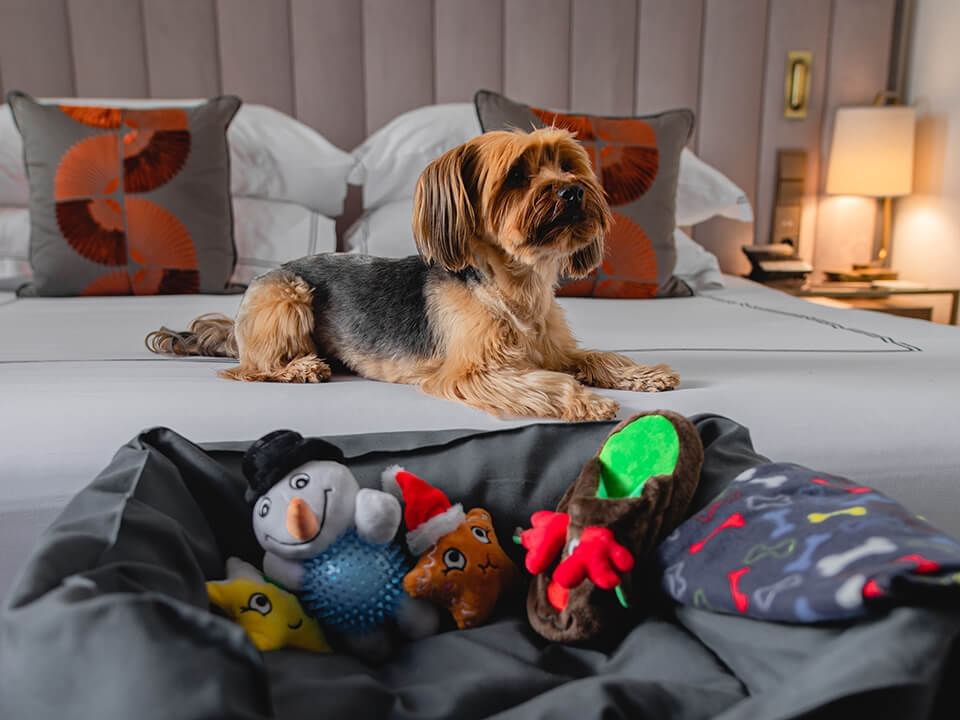 Looking for a place to walk with your pet? A few minutes' walk away we find Parque del Retiro, an icon of the city that offers 125 hectares of gardens, green areas, fountains and monuments. Near the entrance of the Puerta de Mariano de Cavia you can find a pipican, an enclosed area where you can let your pet run free and socialize with other four-legged friends.
Fancy a drink or something to eat? If you are looking for a place to have fun while your pet and you enjoy a coffee, tapas or cocktails... this list is for you:
LobByto: Located in the hotel lobby, ask for our cocktail menu or our English Afternoon Tea service (Calle Echegaray, 8).
El perro y la galleta: Enjoy a delicious meal with views to the Puerta de Alcalá, where dogs and cats are welcome with treats and a bowl of water (Calle Claudio Coello, 1).
Celicioso: A celiac-friendly cafe with wonderful gluten-free pastries, a must try! And of course, dogs and cats are considered as one more of the family. (Calle del Barquillo, 19).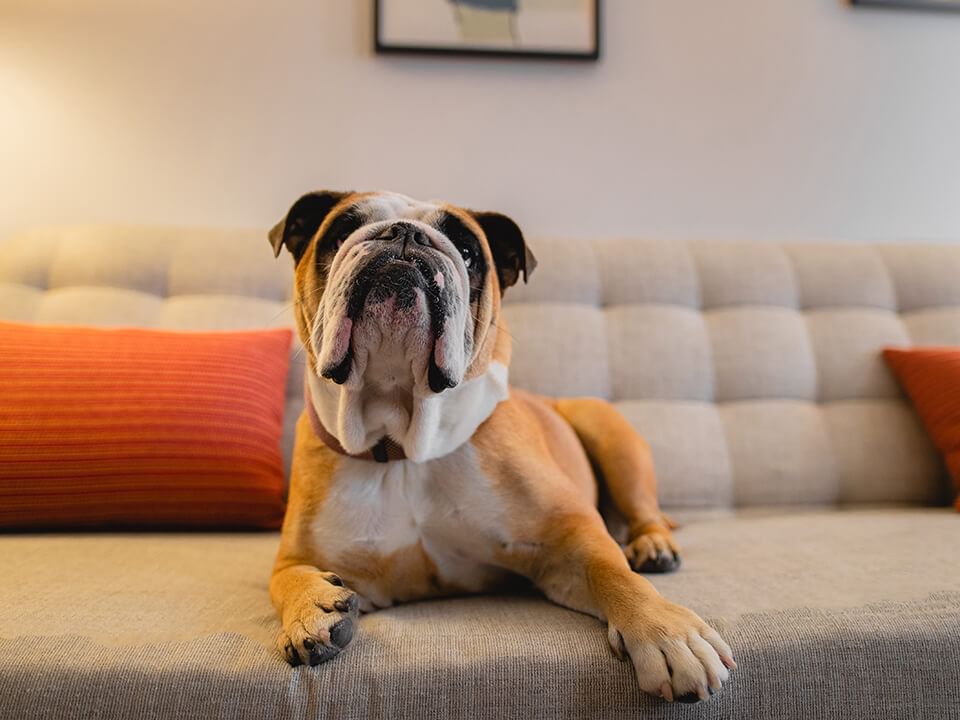 On most occasions, vacation is synonymous with relaxation, enjoyment, and perhaps some shopping and beauty services; and without a doubt, there is no better city than Madrid for that. From the most exclusive stores located in barrio de Salamanca, to the most artisanal and unique in barrio de Las Letras, Madrid is a city where you can find everything you are looking for both for you and your pet. Gentlecan, located at Calle de Menorca number 1, is a hairdresser and boutique space for the most stylish dogs where you can find all kinds of clothing and accessories for your dog. In barrio de Salamanca, more specifically in Calle de Castelló number 45, you will find MascoBoutique, where you can find all the latest accessories to travel with your pet as carriers, harnesses, leashes ... etc. We cannot forget the importance and tranquility of knowing a veterinary clinic where they can attend to our pet in case of any last-minute complication, so in ByMascota, located at Calle Castelló number 10, they take care of your pet as it deserves and if you require it, they also offer hairdressing and food services.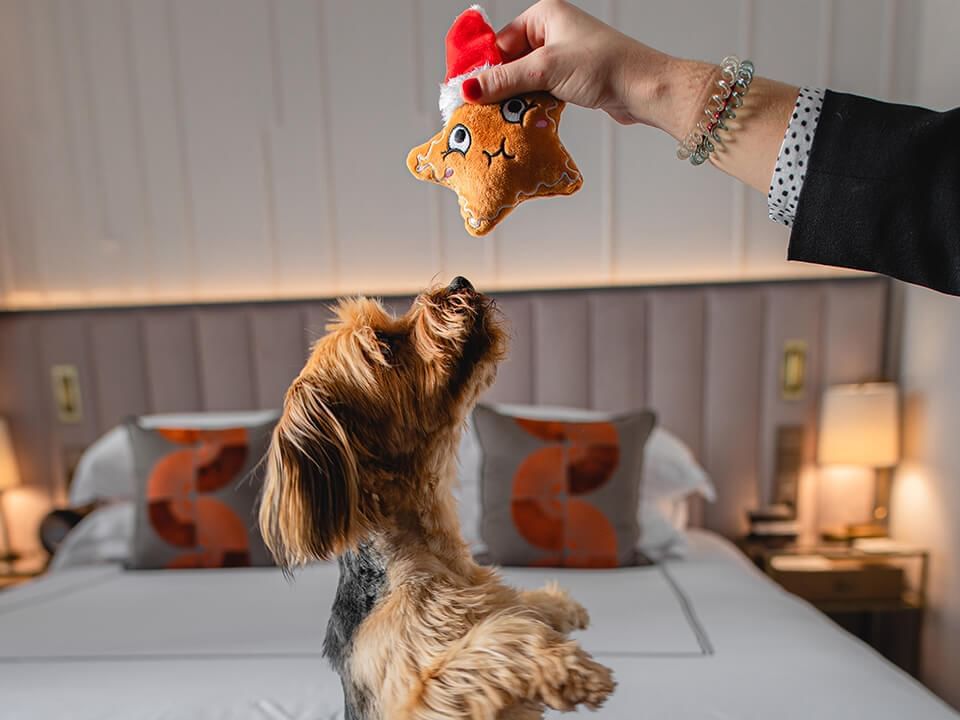 Last but probably most important... What documents do I need to travel to Madrid with my pet? The first thing you should know is that you cannot travel to Spain with more than 5 pets (with some exceptions).
Your pet must be more than 15 months old, the entry of pets under 15 months will be prohibited in Spanish territory, it must also have a microchip with which it can be identified and be vaccinated against rabies as well as having in order all the necessary documentation to prove it.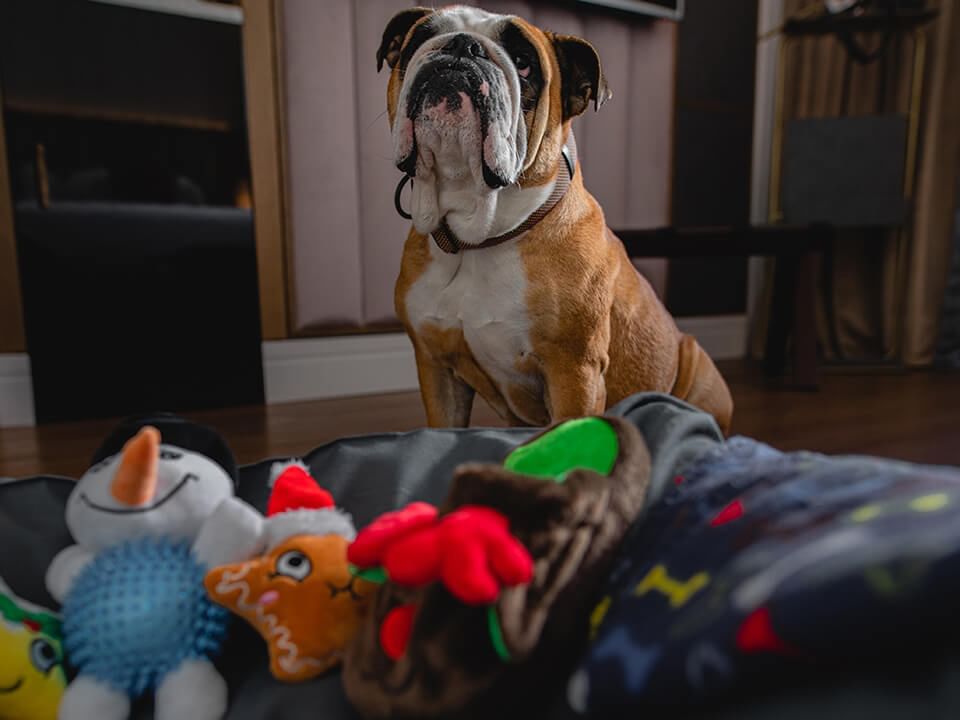 Do not forget to present the European passport for the movement of pets or failing that (belonging to a country NOT member of the European Union), a passport or document in which is written the name of the owner of the pet or responsible personnel, vaccinations in order of the animal age, name, and usual address.
From Gran Hotel Inglés, we hope, and we do our best for you and your pet to enjoy an unforgettable stay full of experiences that you can only find here in Madrid.
Thank you for trusting us.