LobByto
Madrid pulsates at Lobbyto, the perfect meeting point in the heart of the Barrio de Las Letras where glamour, sophistication, gastronomy and the best cocktails in the city come together with the same objective: to create unique experiences for everyone who decides to visit us.
LOBBYTO HAPPENINGS:

Check here the complete list of happenings and special events.
Become mesmerized by large, modernist-style glass windows where an incredible landscape of meetings, coffees and light-hearted gastronomy begin to appear. LobByto is the perfect bar in Madrid centre to sit down and watch life go past.
Welcome to an icon of hotel décor in Madrid. Our lobby bar is designed by the Rockwell Group, this is a meeting point par excellence for the entire city. A space that dazzles and transports you to another era, right in the middle of the Barrio de las Letras in Madrid. It's a mix of tradition and innovation featuring a select list of wines and champagnes as well as limited edition liqueurs. All this plus an express menu featuring homemade, traditional dishes.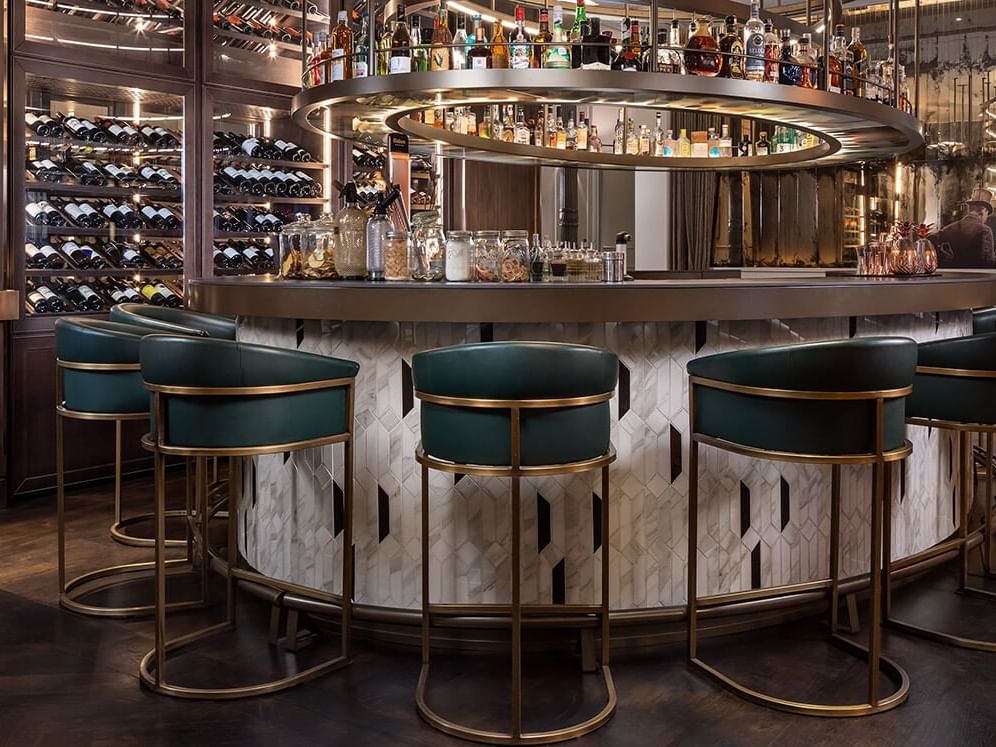 LobByto Gran Hotel Inglés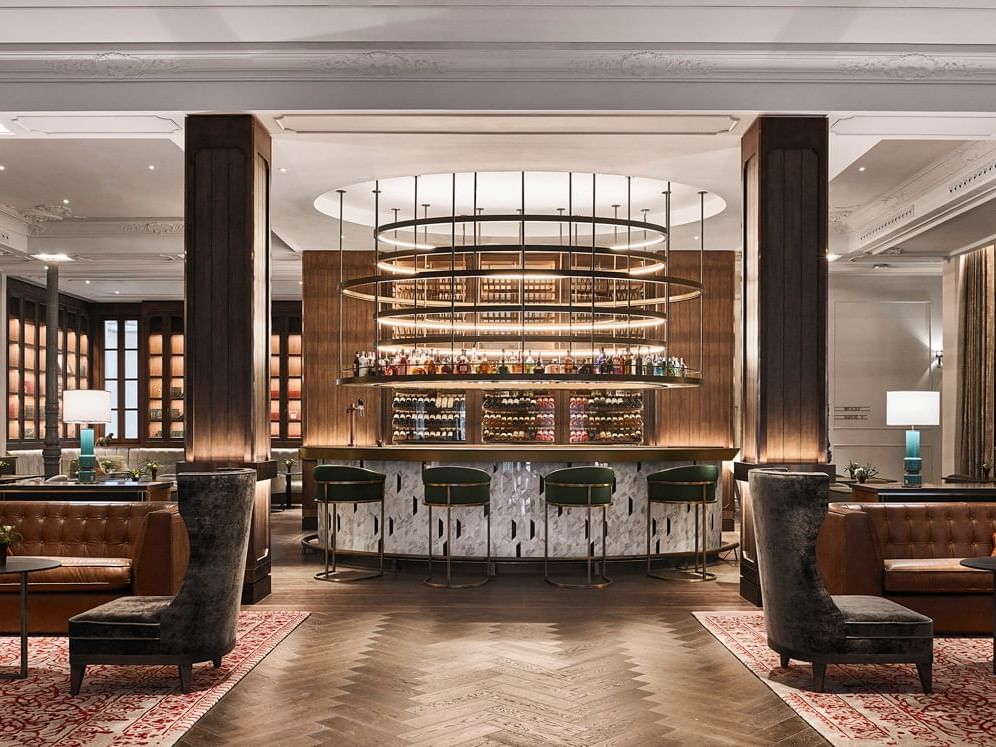 LobByto at Gran Hotel Inglés in Madrid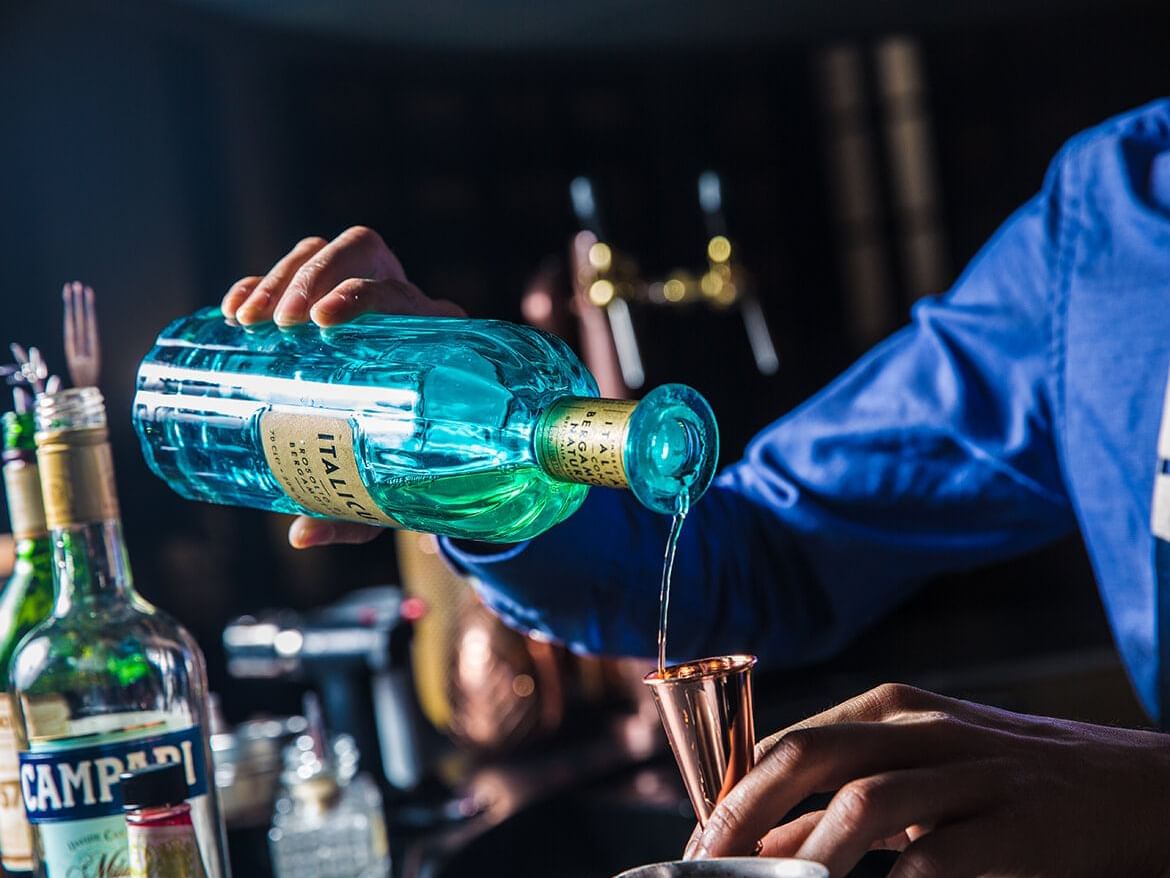 LobByto at Gran Hotel Inglés in Madrid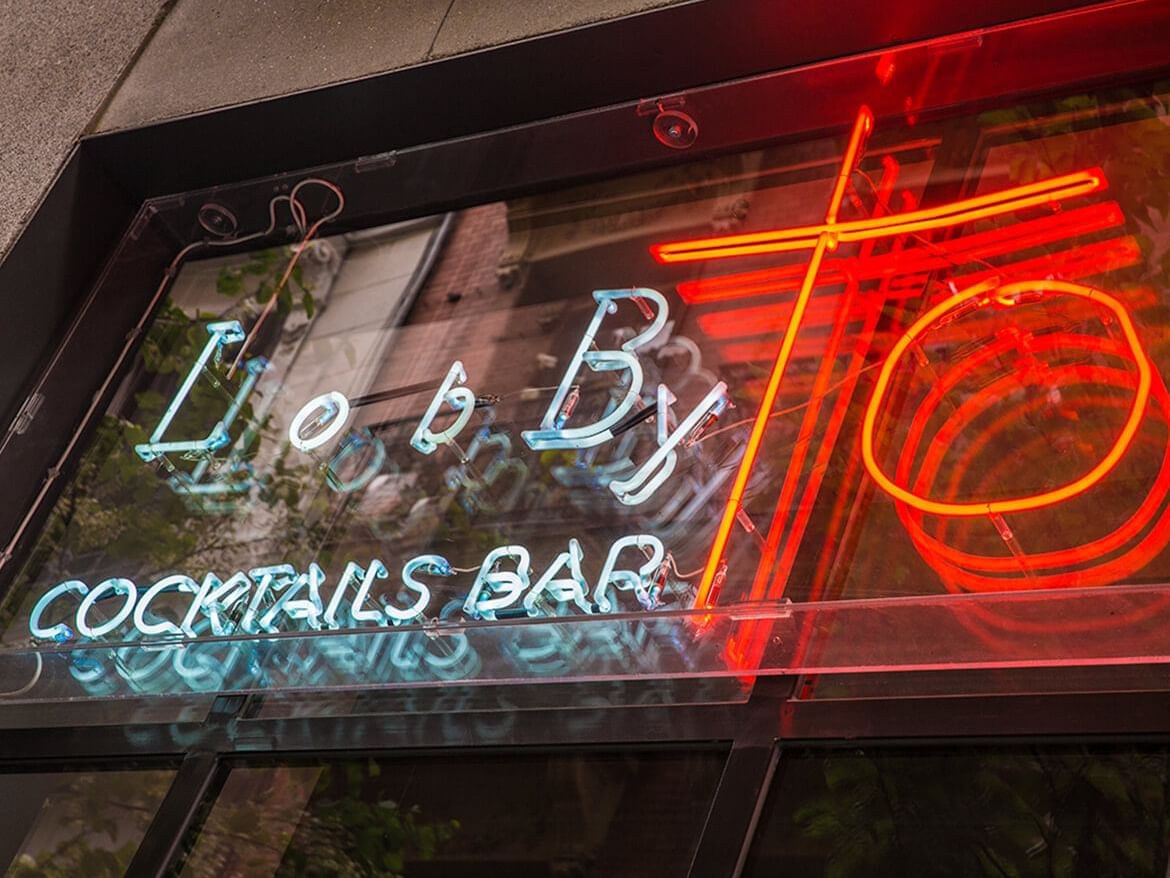 LobByto Gran Hotel Inglés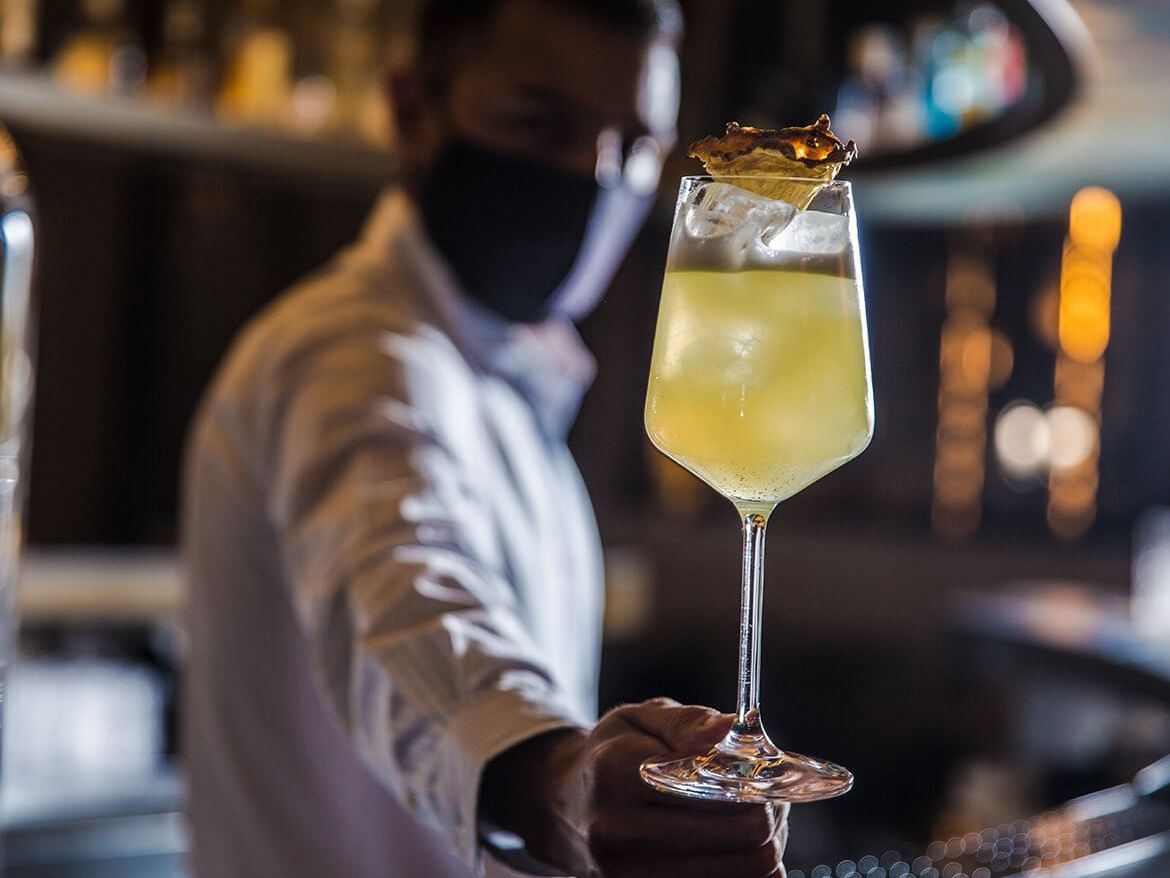 LobByto at Gran Hotel Inglés in Madrid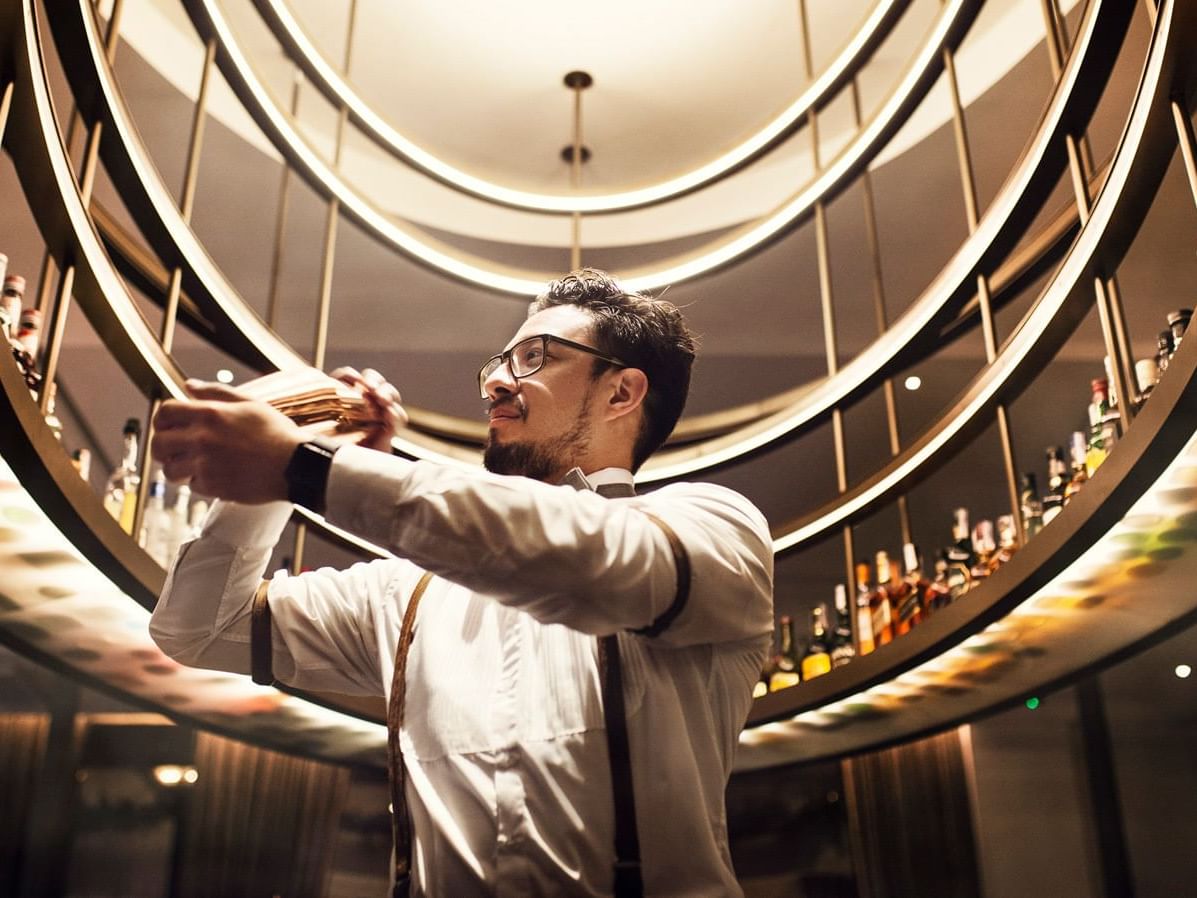 LobByto at Gran Hotel Inglés in Madrid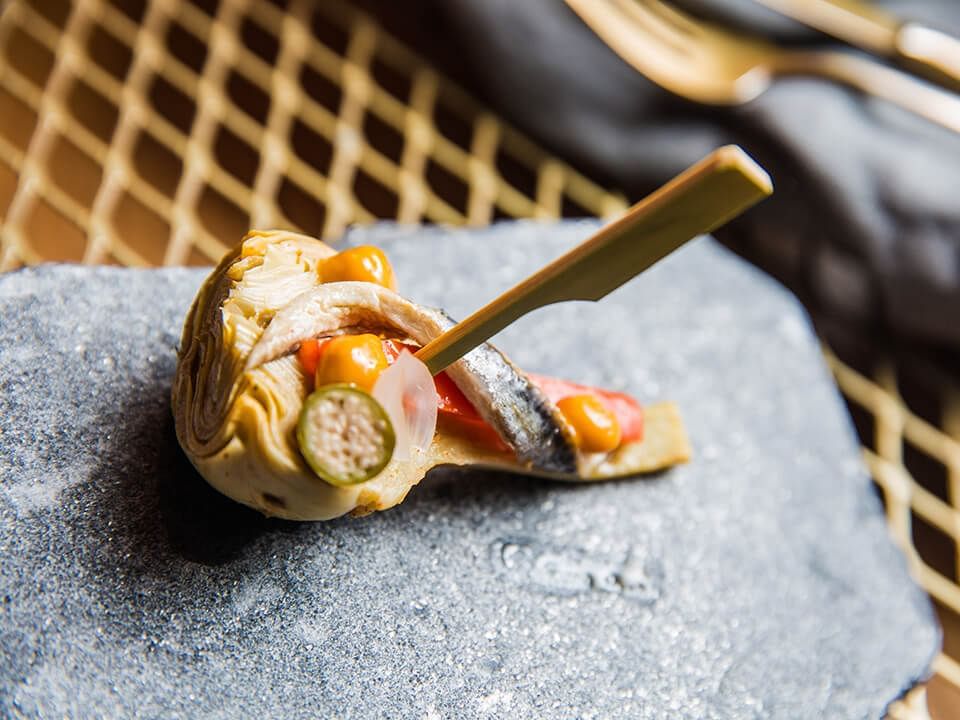 LobByto at Gran Hotel Inglés in Madrid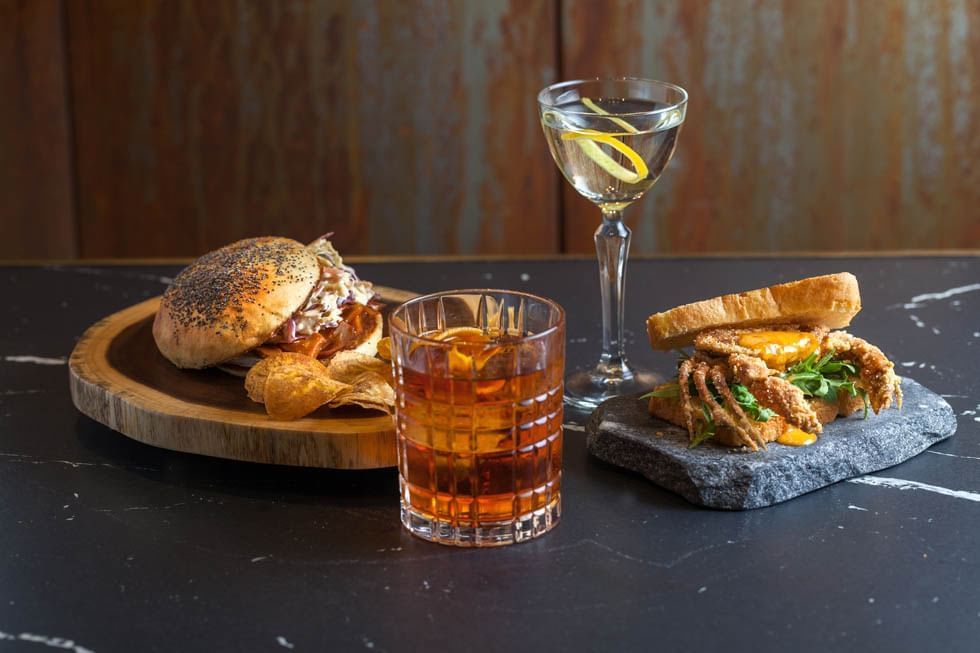 Las Letras Sandwich Bar
Gran Hotel Inglés is bang on trend with our 'back to basics' sandwich menu, which offers various options, including the king of all sandwiches, our home-made pastrami, and a superpremium version of the classic Salisbury steak. They can all be paired with a signature aperitif cocktail, designed exclusively by our bartenders.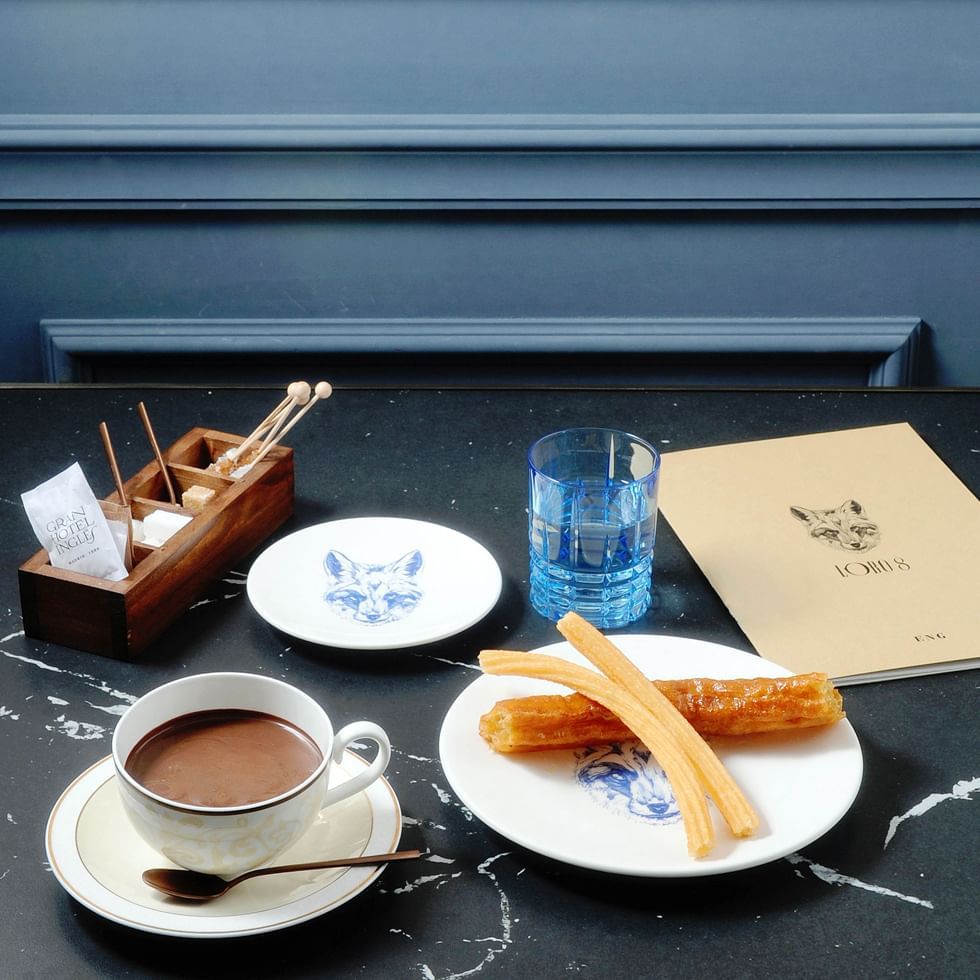 AFTERNOON TEA IN MADRID
Churros for afternoon tea dates back to the beginning of the 19th century, becoming extremely popular in Madrid at the beginning of the 20th century, when afternoon tea was called "fruit of the frying pan". This traditional afternoon tea is served every afternoon. Dunk delicious freshly made churros and porras in classic thick Spanish chocolate served with or without whipped cream, or sit down and take in the view from one of the velvet Chesterfield sofas with an exquisite infusion.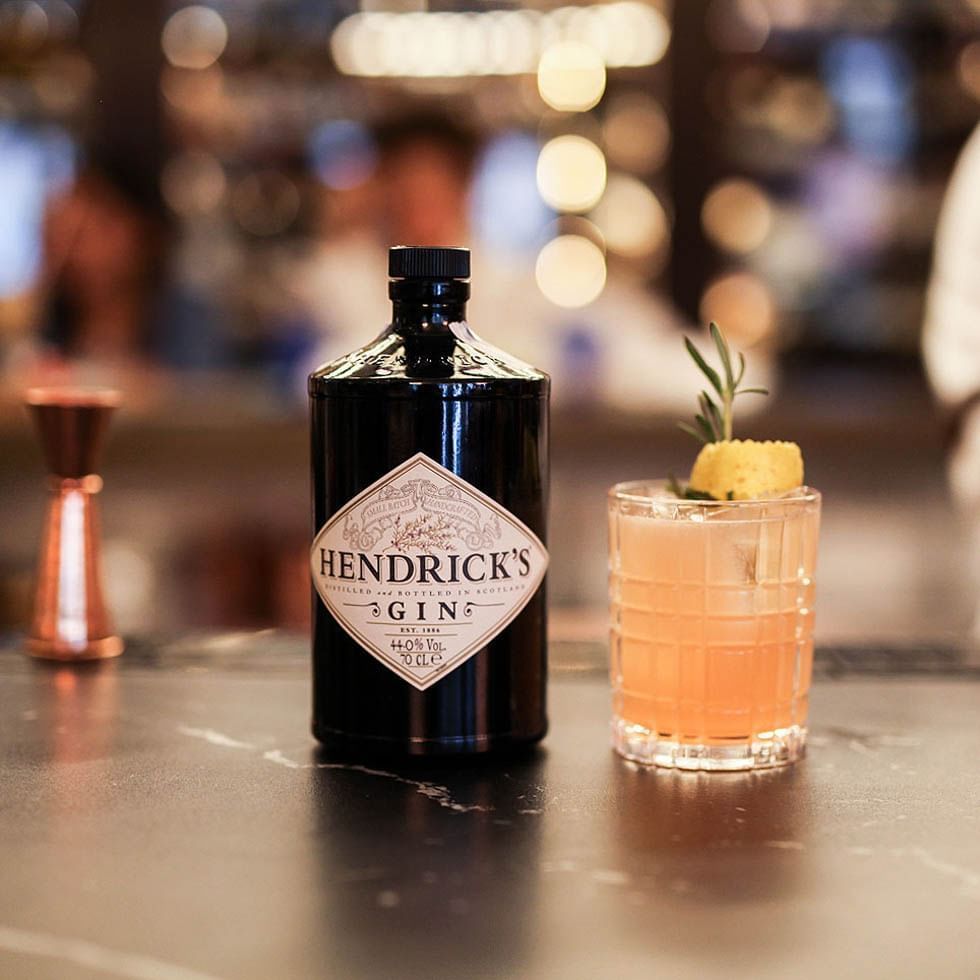 COCKTAILS, LONG DRINKS AND BAR
A dry Martini like those of the past, the perfect gin tonic or an "English", the king of cocktails. A space designed to meet, laugh, listen to good music or even eat something in a lively and exclusive atmosphere that is reminiscent of the glamorous years of the 1920s in which waiters are dressed Gatsby style. It has a large central bar which dominates the essence of the large lounge where you can sit and watch the best cocktails in Madrid being made.